Travel Permit
If you are entering USA to study, you need to apply for a visa. An F -1 visa is issued at the designated United States embassy or consulate.
As the United States has been seeking closer ties with Iran, it has been issuing more F -1 visas to Iranian students. The Hamrah Center is here to provide you the information on regulations, procedures, and forms necessary in the process of obtaining an F - 1 visa.
Before applying for F-1 visa at the U.S. Consulate, you need to have the I-20, acceptance from an accredited school in U.S.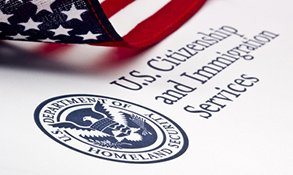 Visa Issuing Locations: For the Iranian Applicants As of August 1, 2013: Immigrant visas for Iranian nationals resident in Iran are processed at: U.S. Embassy Ankara, Turkey; U.S. Embassy Abu Dhabi, United Arab Emirates and U.S. Embassy Yerevan, Armenia.
Non-immigrant visa applicants who are residents of Iran may apply at any U.S. embassy or consulate that provides non-immigrant visa services, but should be aware that Farsi-speaking officers are only available at the U.S. Embassy in Yerevan, the U.S. Embassy in Ankara, and the U.S. Embassy in .Abu Dhabi and the U.S. Consulate General in Dubai.
The Hamrah Center will assist you in every step, filling all the forms, submit recommendation letters. Prepare you for a successful interview, and you will get the F -1, looks forward to meet you in U.S.
We help you to complete the Online Visa Application "Form DS-160.
Online Non-immigrant Visa Application is " Form DS-160 "

Print the application form confirmation page to bring to your interview.

You need to upload your photo while completing the online Form DS-160. Your photo must be in the format explained in the Photograph Requirements.If the photo upload fails,you must bring one.
Passport valid for travel to the United States - Your passport must be valid for at least six months beyond your period of stay-- the United States. If more than one person is included in your passport, each person who needs a visa must submit a separate application.
Application fee payment receipt, if you are required to pay before your interview

Transcript, diplomas, degrees, or certificates from schools you attended

Your intent to depart the United States upon completion of the course of study
Schedule an Interview
You must schedule an appointment for your visa interview.
We have an agency in Iran, who could schedule you interview, arrange the air lines, hotel and meals, for minimum charges.
"HAMRAH CENTER" IS OPEN SEVEN DAYS A WEEK.

Contact

US

by phone, email, live chat, Skype. We are ready to answer all your questions.